The keynote speakers have been confirmed for DHNB2023. Each evening of the conference, a keynote speech will be given at one of our three conference locations; a live stream of the keynote will also be provided online for all conference participants.
On Wednesday, March 8th, Dr Lisa Swanstrom will speak on Forecasting Sustainability: Speculative Ecologies at Work in DH, EH, and AI at the Greenhouse at the University of Stavanger, in Stavanger, Norway.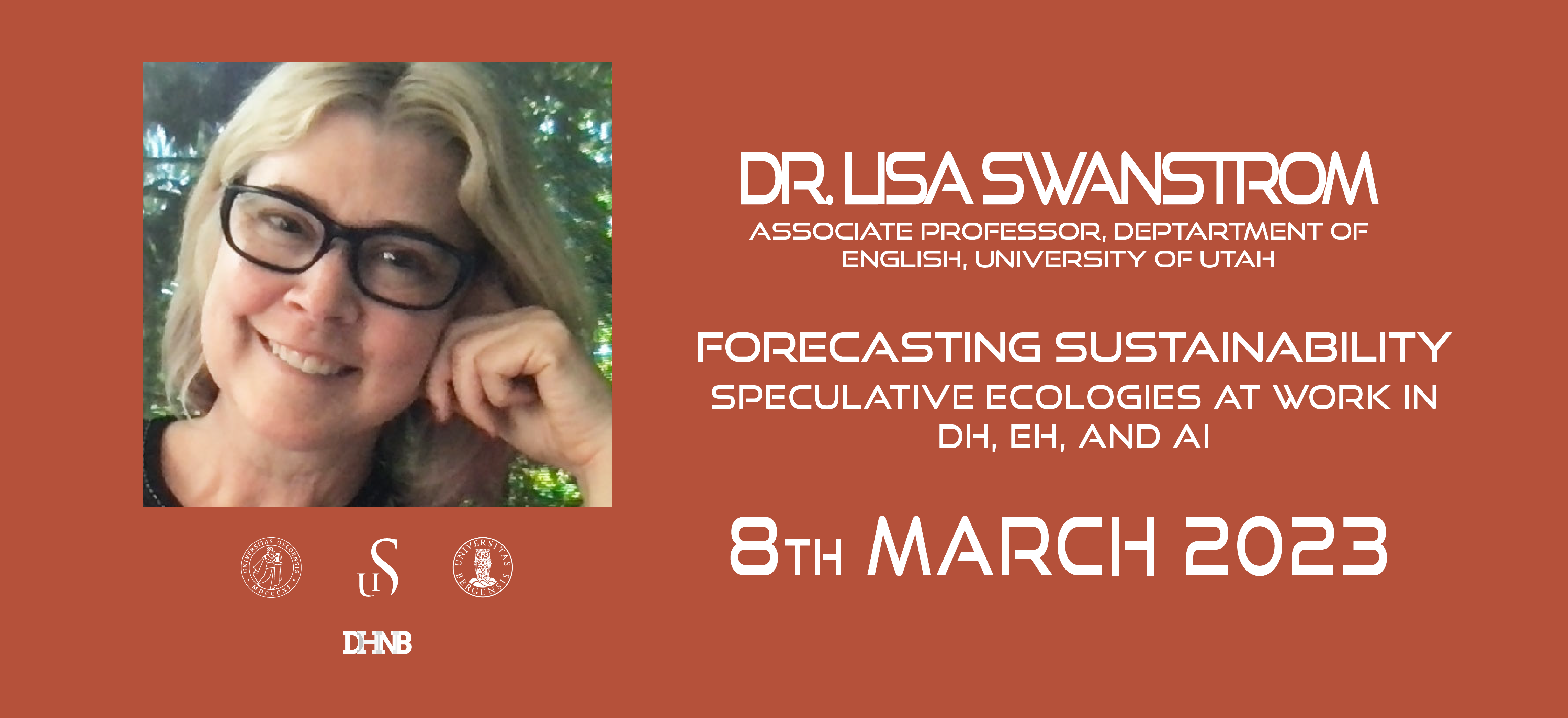 On Thursday, March 9th, Dr Scott Rettberg will present Building a Sustainable Research Infrastructure: The ELMCIP Electronic Literature Knowledge Base at Auditorium R, Syndeshaugen Skole, the University of Bergen Library in Bergen, Norway. The event will begin at 19:00 CET, with a reception starting at 18:15.
Slides from the keynote presentation on Scott's website: https://retts.net/documents/ELMCIP_DH_Norden.pdf.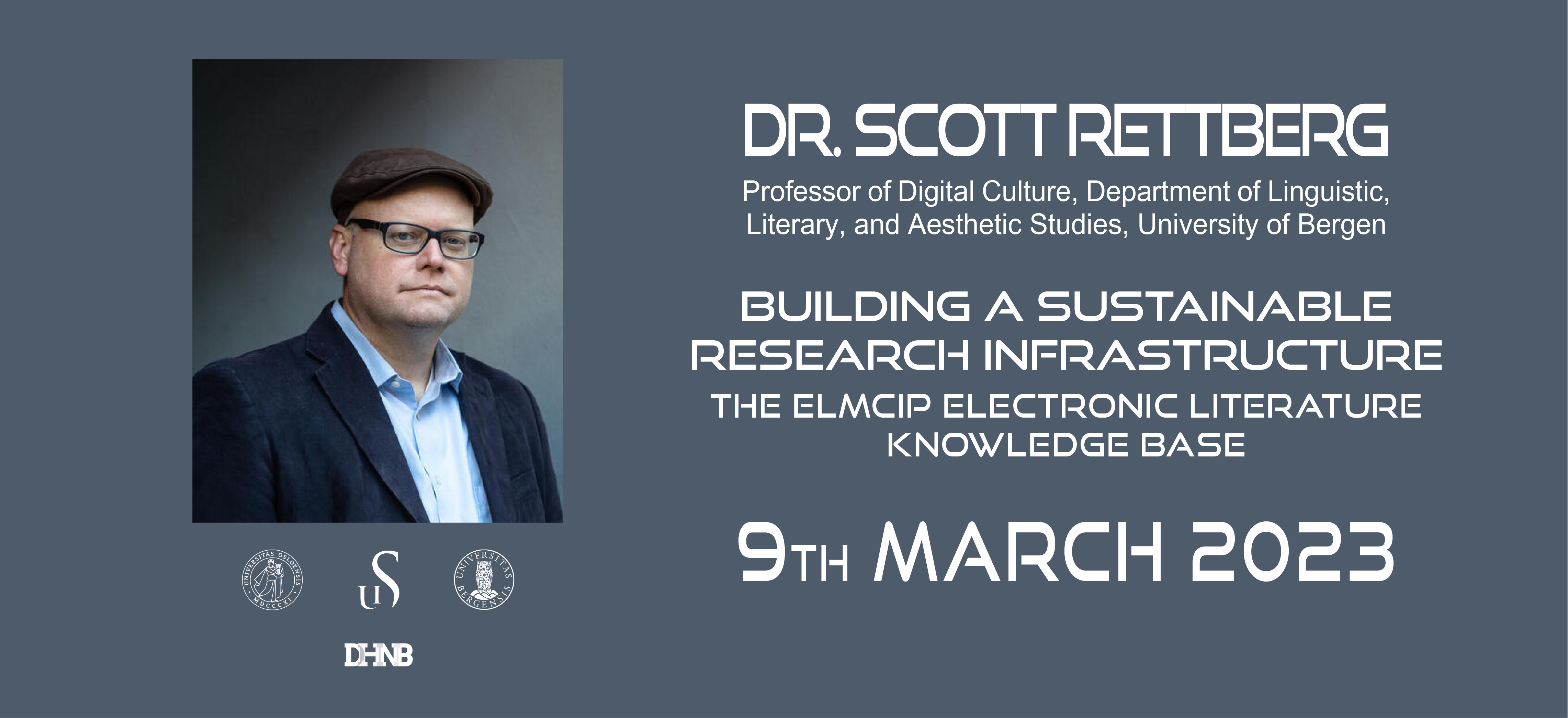 On the last night of the conference, Friday, March 10th, Dr Malvika Sharan will present Open Science for Enabling Reproducible, Ethical and Collaborative Research: Insights from the Turing Way at the University of Oslo Library in Oslo, Norway.
Slides from the keynote presentation are archived on Zenodo.org: https://zenodo.org/record/7716933.
The recording of the keynote is available on the DHNB YouTube channel.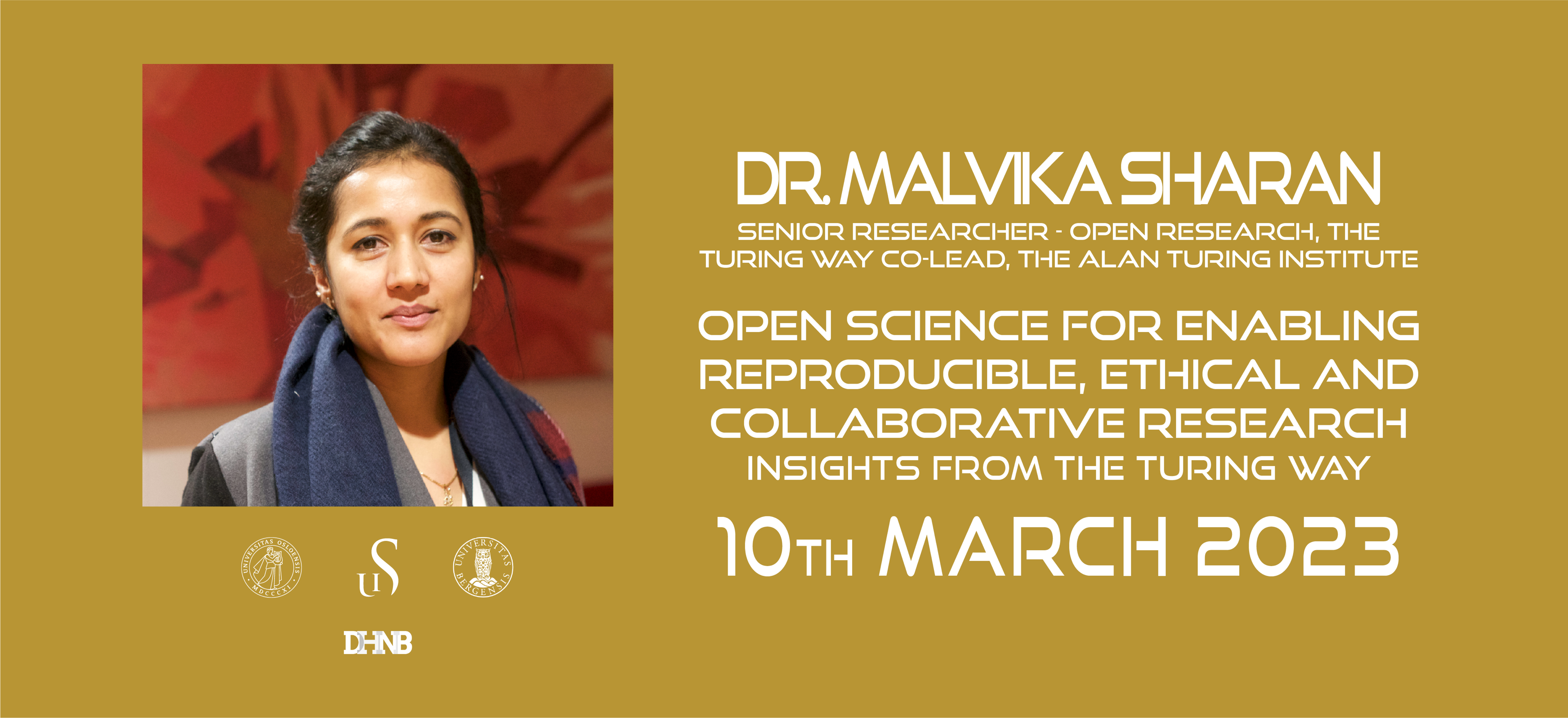 Event information and live stream links will be sent out at the appropriate time before the event.
Check the conference program on ConfTool: https://www.conftool.org/dhnb2023/sessions.php