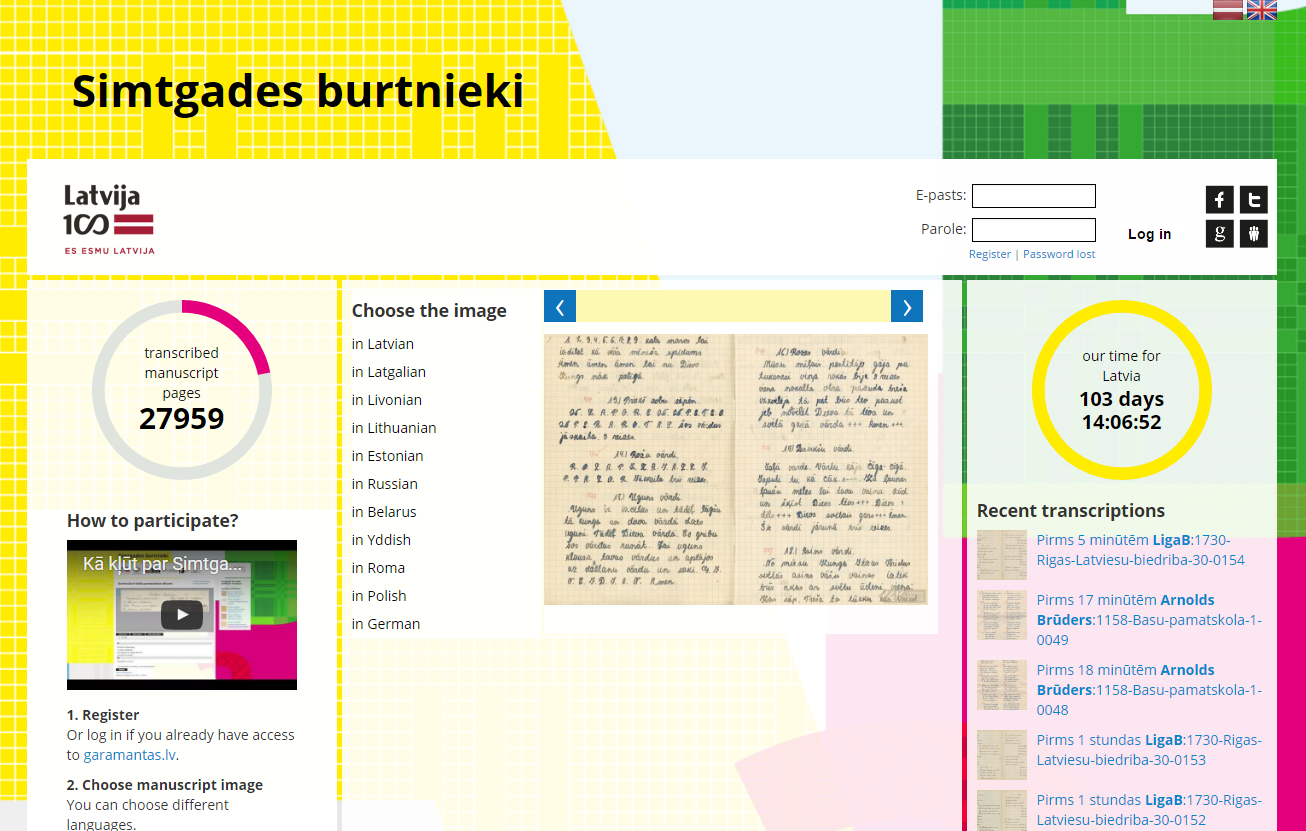 The long-term crowdsourcing campaign for transcription of the manuscripts of the Archives of Latvian Folklore was launched in the June 2016. The campaign is organized by the Archives of Latvian Folklore in cooperation with the Latvian National Radio, Ministry of Culture of Republic of Latvia, and the Latvia's Centenary Bureau. The title of it is "Simtgades burtnieki" (The Wizards of the Centenary) as the project is organized as one of the activities of the larger campaign that encourages society to devote their free time for Latvia's centenary (http://www.lv100.lv/en/give-latvia-your-time/manifest/).
Manuscript pages for transcription are offered in eleven languages. The slider carousel displays images randomly, providing users with the possibility to choose the most suitable for transcription. By transcribing the manuscripts of the Archives of Latvian Folklore, each participant can follow how much time he/her has spent in volunteering work, along with that also time of all volunteers is counted and displayed.
By the end of October 2016, more than 25000 manuscript pages were transcribed.
---