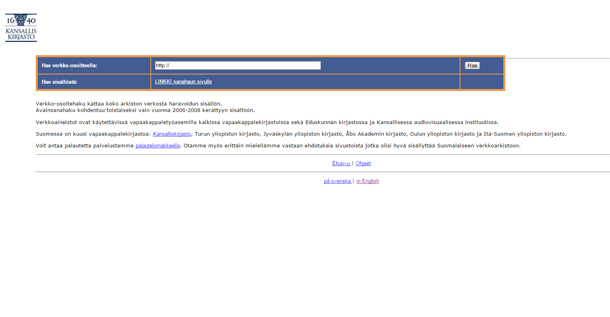 Annually The National Library of Finland collects representative sample of webpages from webservers 1) either having fi- or ax-domain names, 2) residing physically within Finland, or 3) containing material that is targeted for Finnish public. Between years 2006-2009 The National Library of Finland collected about 160 million files and over 10 TB data from Internet (uncompressed).
ACHIVE'S AVAILABILITY: The contents of the archive can be only accessed from special legal deposit workstations that are available in selected libraries within Finland (including The National Library of Finland).
Anyone can use the archive but digital copying of material from the archive is prohibited.
---