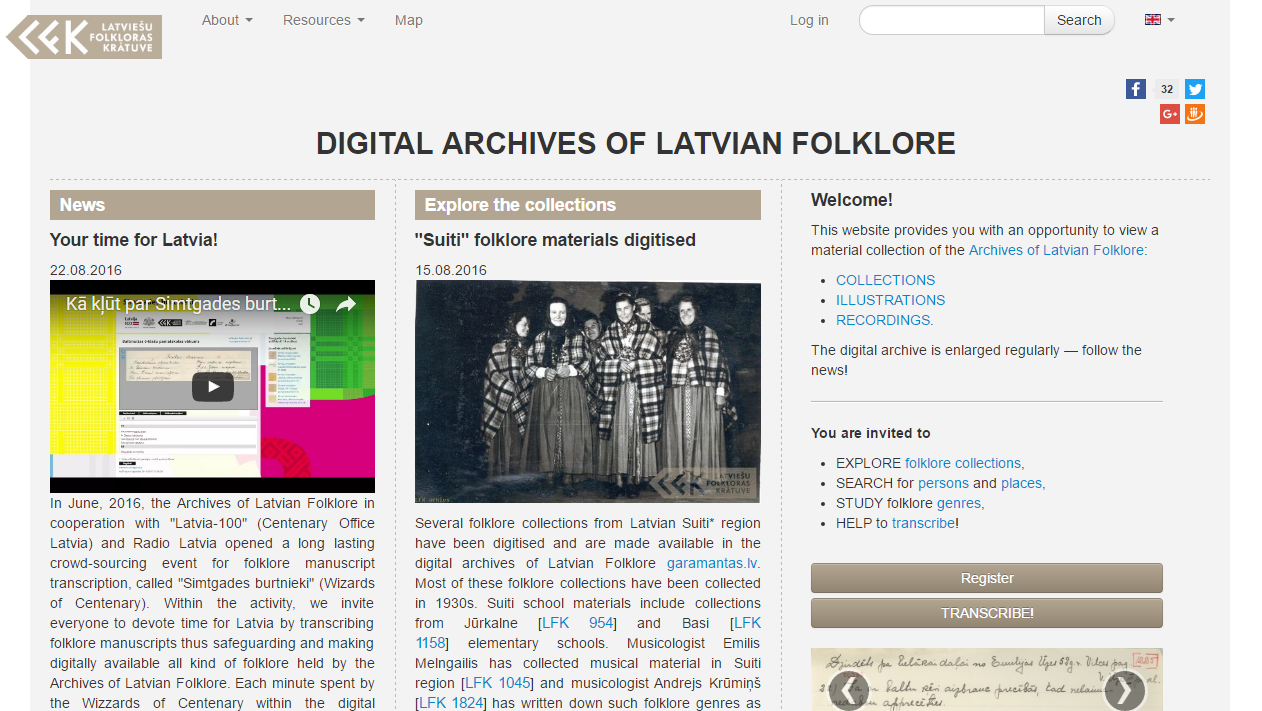 Garamantas.lv aims to provide open access to the collections of the Archives of Latvian Folklore (http://en.lfk.lv), namely – manuscripts, images, audio and video recordings. The project provides multilingual interface and various virtual participatory activities, such as transcription and translation of manuscripts and audio recordings, descriptive annotations of images, social tagging and commenting.
The digital archives provide with the opportunity not only to read, view and listen to ancient folksongs, legends, folk-tales, and material of other genres, but also to discover the collections of folklore material as a unique valuable heritage, recorded, gathered and contributed to the Archives of Latvian Folklore by persons having left significant trace in the culture history of Latvia, many schools, higher education institutions and other organisations of Latvia.
By the end of 2016, more than 400.000 manuscript pages, 13700 photographs and drawings and almost 5000 audio recordings had been published online.
---